Nestled between the vibrant azure of the Mediterranean and the rugged red rocks of the Esterel Massif, Le Dramont is a captivating destination that promises adventure, tranquility, and stunning natural beauty. This hidden gem, a stone's throw away from the renowned Esterel Caravaning, offers a unique blend of pristine beaches, scenic hiking trails, and a rich history waiting to be discovered. Whether you are an avid hiker, a history enthusiast, or simply in search of a peaceful retreat, Le Dramont invites you to explore its treasures and create unforgettable memories.
The Pristine Beaches of Le Dramont
The plages of Le Dramont are a spectacle of nature, boasting golden sands and crystal-clear waters. The main beach, Plage du Dramont, is particularly popular among locals and tourists alike. Here, visitors can bask in the sun, indulge in various water sports, or simply enjoy the breathtaking views of the Mediterranean. Another noteworthy spot is the Plage de la Baumette, offering a more secluded setting for those seeking tranquility.
Plage du Débarquement: A historic beach, known for its role in the liberation of France during World War II.
Cap Dramont: A stunning cape offering panoramic views and a pathway leading to the iconic Île d'Or.
Agay: A nearby bay with its own set of exquisite beaches and water activities.
These beaches not only provide a haven for relaxation but also serve as a gateway to explore the surrounding natural wonders and historical sites.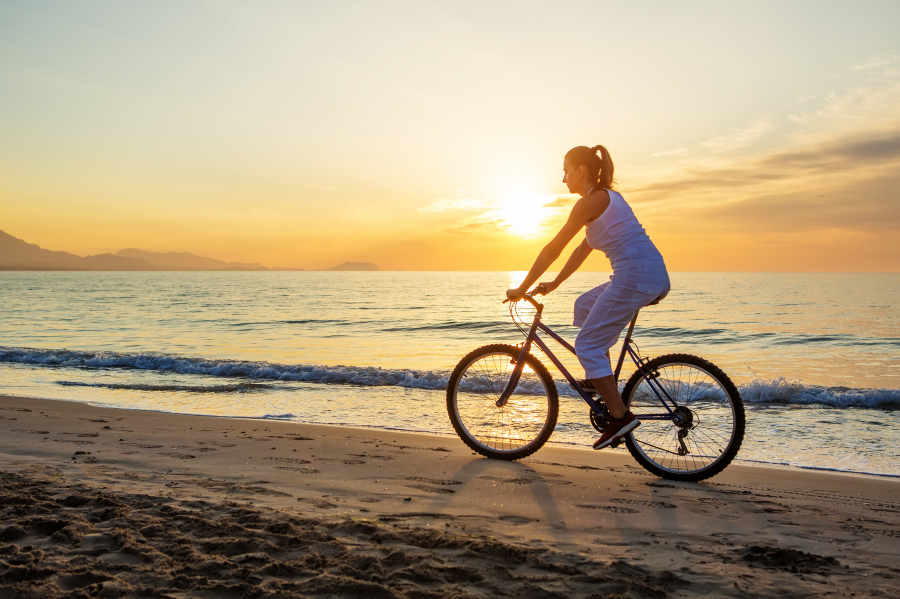 Hiking and Outdoor Adventures
For those who crave adventure, Le Dramont does not disappoint. The area is crisscrossed with numerous hiking trails and paths, unveiling the rugged beauty of the Esterel Massif and offering panoramic views of the Mediterranean.
Sentier du Littoral: A coastal path that takes you along the dramatic red cliffs and hidden coves of the Esterel.
Cap Dramont Trail: A scenic route that leads to the top of Cap Dramont, providing stunning vistas and a close-up look at the local flora and fauna.
Beyond hiking, Le Dramont and its surroundings offer a variety of outdoor activities, from kayaking and sailing to rock climbing, ensuring that every adventurer finds their bliss.
Historical Discoveries and Local Culture
Le Dramont is steeped in history, with remnants of the past scattered throughout the landscape. The area played a crucial role during the liberation of France in World War II, and the Plage du Débarquement stands as a testament to this pivotal moment in history.
Beyond its historical significance, Le Dramont is also a place to immerse oneself in the local culture and traditions of the Provence-Alpes-Côte d'Azur region. From sampling the exquisite Provençal cuisine to exploring the charming villages nearby, there is no shortage of cultural experiences to be had.
Esterel Caravaning: Your Gateway to Le Dramont
Situated in close proximity to Le Dramont, Esterel Caravaning serves as the perfect base for exploring this enchanting region. Offering a wide range of amenities, from luxurious accommodations to a plethora of recreational activities, Esterel Caravaning ensures that your stay is comfortable, enjoyable, and filled with adventure.
Luxurious Accommodations: Choose from a variety of lodging options to suit your preferences and needs.
Recreational Activities: Enjoy a wide array of activities within the campground, from swimming and sports to entertainment and kids' clubs.
Proximity to Le Dramont: With Le Dramont just a short distance away, adventure and natural beauty are at your doorstep.
Whether you are seeking adventure, relaxation, or a bit of both, Esterel Caravaning and Le Dramont together offer an experience like no other.
Conclusion: A Journey Worth Taking
Le Dramont is a treasure trove of natural beauty, adventure, and history, making it a must-visit destination for travelers from all walks of life. From its stunning beaches and scenic hiking trails to its rich historical heritage and vibrant local culture, there is something for everyone in this enchanting corner of the French Riviera. Paired with the unparalleled amenities and prime location of Esterel Caravaning, your journey to Le Dramont is sure to be a memorable adventure filled with discovery, excitement, and the serene beauty of nature.